Random Fridays: Best Movies of 2013
Hey guys! Welcome to Random Fridays!
This is a thing every week hosted by
Emma
!
This week it's about the best movies this year. I had quite a few similar ones to Emma, but I also have quite a few that she does have so let's do this! (click
HERE
to view her post)
Movie: The Hobbit
Release date: December 14, 2012 (Sorry I'm cheating a little..... oops)
My reaction: This was a well filmed movie and I liked the actors but I really didn't get into the plot. LOTR has never been my thing but I tried this and it was better than I thought, but still not
great.
Just thought it was worth mentioning.
Movie: Les Miserables
Release date: December 25, 2012 (seriously it's close enough to 2013.... cut me some slack, haha)
My reaction: this movie was amazing! When I finally convinced my mom to let me see it, I got together with Sea and Christine and I didn't really know what to expect but was very pleasantly surprised at how well it was done! All the actors/actresses did an amazing job with everything! Sadly, I have to say I didn't cry.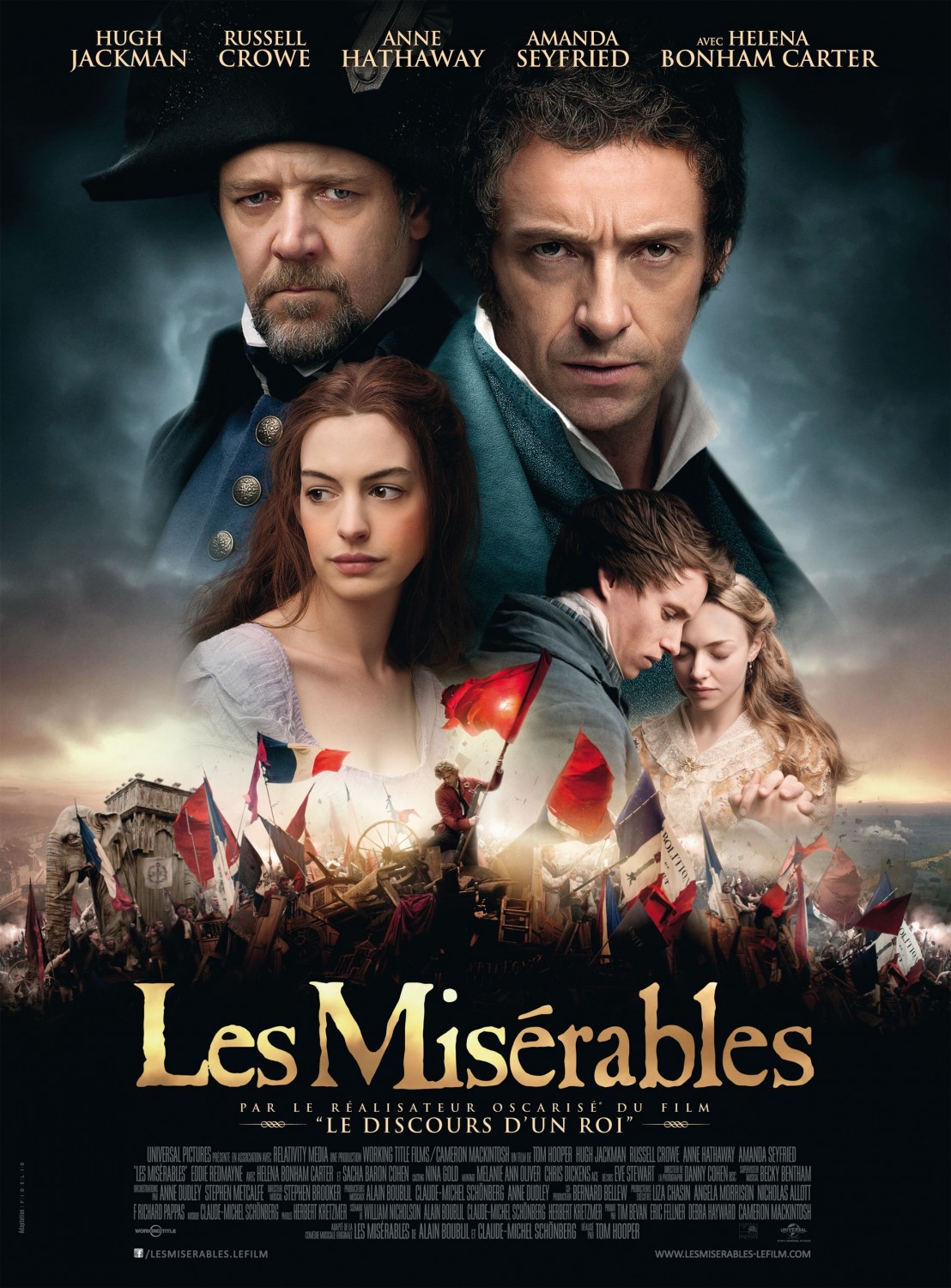 Movie: The Croods
Release date: March 22, 2013
My reaction: I thought this was a super cute movie, it even made me cry at the end. Sadly, it wasn't Disney Pixar..... Then it would definitely be going in my collection :)
Movie: Monster's University
Release date: June 21, 2013
My reaction: I LOVED this movie!! Probably one of the very best I saw this year..... I thought it was better than Monster's Inc. even though there was no Boo. I loved that it gave the whole back story of Monster's Inc as well. If you haven't seen it, please go rent it from your library and watch it.
Movie: This Is Us
Release Date: Technically August 30, but I saw it on August 29, 2013
My reaction: FAVORITE MOVIE OF THE YEAR! Enough said.
Now these are some movies I'm looking forward to that haven't come out yet!
Movie: The Book Theif
Release date: November 15, 2013
My reaction: I honestly just recently found out there was going to be a movie of this..... I have mixed feelings because I loved the book, I just don't know if I'm ready to see it visually yet. We'll have to see! I'm so glad that they are making this into a film though because it may get people to read the book which I highly recommend!
Movie: The Hunger Games- Catching Fire
Release date: November 22, 2013
My reaction: I was super excited for the first one but it was a letdown, so I'm not expecting much out of this one. They did get a new director for this, but I don't know if that's a good thing or a bad thing. Hopefully good! Also, I'm not appreciating the title, they should have just left it "Catching Fire". I realllllllyyyyyyy hope this one is better than the first!!
Movie: Frozen
Release date: November 27, 2013
My reaction: I am SOOOO excited for this new Disney princess movie!! The princess's name is Princess Anna and her sister is Princess Elsa. I'm just way to excited. Watch this, it's the cutest thing EVER!
And that's it for me folks! Have a great day :)
Jul