Around the World in 90 Days
Hello everyone! It feels like it's been a while since I've been here. But I'm back for now, and apparently you are too! Hopefully some type of post notification will alert you to my triumphant return :)
"July, where have you been?"
That's a great question. And I have a pretty decent answer for you all. So give me two minutes to make a quick cup of tea and settle in (and I suggest you do the same) and then I shall begin.
Let me explain.
So many of you know that I am on a robotics team with an intense winter/spring season. Every year I think, "Oh, I can still keep up with blogging and go to robotics meetings!" But every year, that fails to happen, so, I'm sorry about that! Anyway, if you're wondering, my team did pretty well: winning our competition, advancing to the state competition, and then advancing to the world competition. Yes, WORLDS! If you remember, I went to worlds last year and it was super fun. Sadly this year I didn't go with my team (for a reason I will soon explain), but my team still did decently well there.
Now, for the reason(s) I didn't go....
1. There was robotics drama that I wanted to avoid
2. I didn't want to miss school
3. Junior/Senior prom was the same weekend
Aka, I went to prom instead. SOOO picture time!



Meet the models (front to back): Emma, Sierra, Seana, Angie, July
Beach scene!
Downtown!
Mirror selfie ;)
One of my best friends ft. Madylyn
China, Mexico, Korea, USA ft. (left to right) Sala, Danielle, Elena, July
Squad shot ft. Charlie's Angels
Soooo prom was pretty fun. We went to a museum for the night, and there was a ton to do including a photobooth, dancing, a carousel, food, and obviously the museum exhibits. If you haven't figured it out already, I am the one in the red dress. Overall, it was an extremely fun night, but my favorite part had to have been getting ready with all of my friends and then having a photoshoot together. If you have the chance to go to prom someday in your highschool career, I highly recommend going. Even if you don't have a date, like me. In my opinion, it's better to go with friends anyway.
Alright, enough talk about that :)
Next subject on the order is my summer! This upcoming week, I will be taking final exams, which means a week from today will be my first official day of summer vacation. Yayyy!
"And what will your summer consist of, July?"
That's another great question. I almost hate to say it, but I've caught the travel bug for sure this summer.... And it's contagious, so watch out!
Basically the biggest part of my summer will be traveling all over North America. I have never been in an airplane, or even traveled outside of the country before, so this summer will be full of "first times."
On June 4 (the day after exams.... eek!), I leave with my friend's Danielle and Kate for Yucatan, Mexico, where Danielle's parents live. Although we are traveling alone, we are staying in Danielle's parents house for the entire nine days, which is extremely nice for us. And I'm really excited because everything I experience there will be pretty much completely new for me, plus it's a perfect opportunity for me to practice my Spanish a little bit. I will be sure to take
muchos fotos
(lots of pictures) to show you guys when I get back!
Chichen Itza, a Mayan archeological site in Yucatan and one of the New Seven Wonders of the World
This summer I will also be traveling to Canada and Maine in July for a family vacation with my mom, dad, brother, aunt, and grandma. Yep, two foreign countries in one summer! And to think I've never even been out of the USA before now, haha.
The details of this trip are a little bit more foggy, but I know for sure we're going to Niagara Falls in Canada, and a national park in Maine that I can't remember the name of at the moment.... I'll have to get back to you on that ;P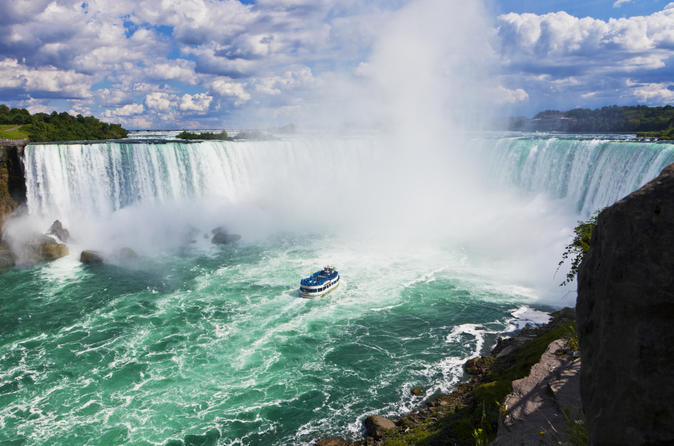 Niagara Falls, Canada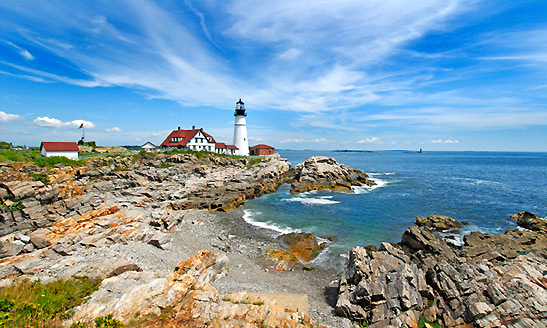 Portland Head Lighthouse, Maine
I have never been to any of these places before, so I'm very excited to explore them and see all the beauty and fun they have to offer.
The last big trip on the schedule is in August when my mom, dad, and I will probably go to St. Louis, Missouri for a while. We've been there before (for the robotics world competition in 2015), but I really wanted to go back because the first time I went, I didn't really get to see much of the city.
So, of course that will be great too.
And that's about all I have for this post! I can't wait for my summer to begin, and I hope that you also have great summer adventures. I would love to hear about your summer plans as well, so let me know what's up with you in the comments below.
Happy Adventuring!
Mischief Managed,
July