Chicago, Here I Come!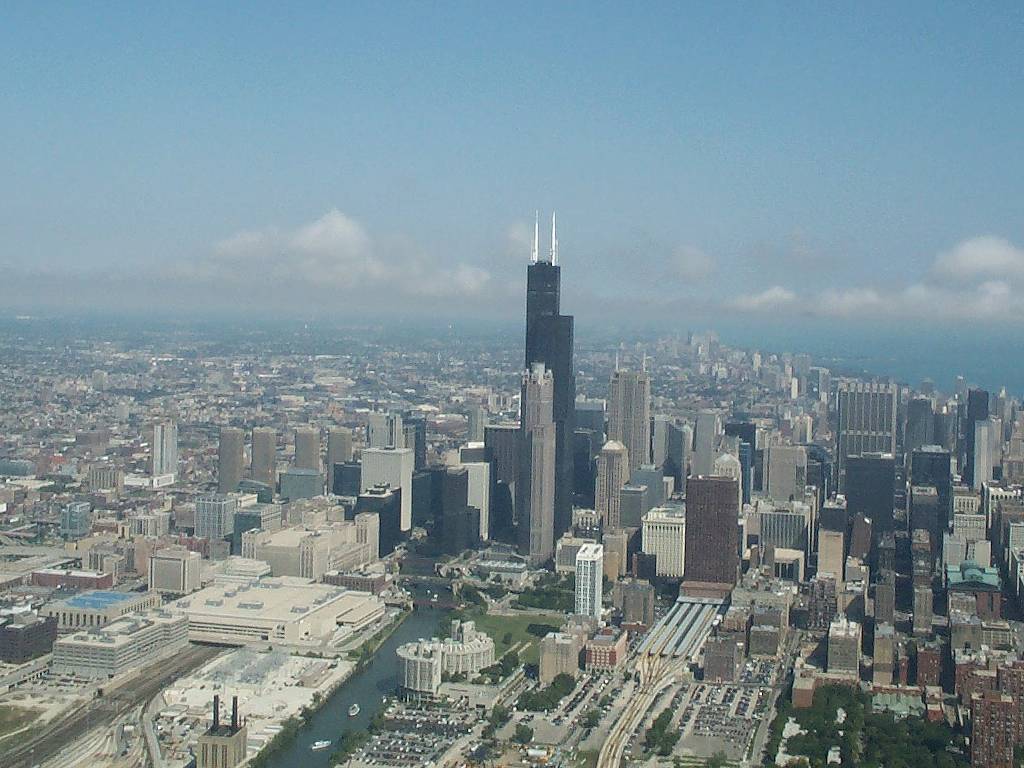 The Sears tower is the tall one with the spikes. Now it's called the Willis
Tower but I don't really like that name and refuse to call it that.
Anyway! I'll be seeing that tomorrow!
Hey readers! Tomorrow I'm heading off for my band trip! I'm really excited! Gemma and Sea are coming too! Sadly Christine is not in band this year. But I just thought I'd let you know that I'd be gone for a couple days and won't be posting. I'll fill you in all about it when I get back!
Chicago style pizza and American Girl doll stores,
Julyabelle